Worship Gathering, Baptisms, and Potluck – Sunday, July 7, 2019
We will NOT be meeting at Harborview Elementary School on Sunday, July 7, but will instead be meeting at Auke Rec.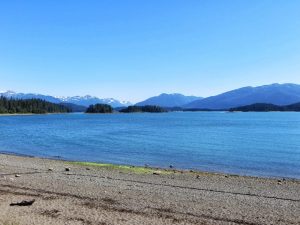 Look for the Radiant Church sign or the Radiant logo on the back of people's cars. Text Mike if you're having trouble finding us (907-723-7973). Bring something yummy to share for after the worship/baptisms. See you there!