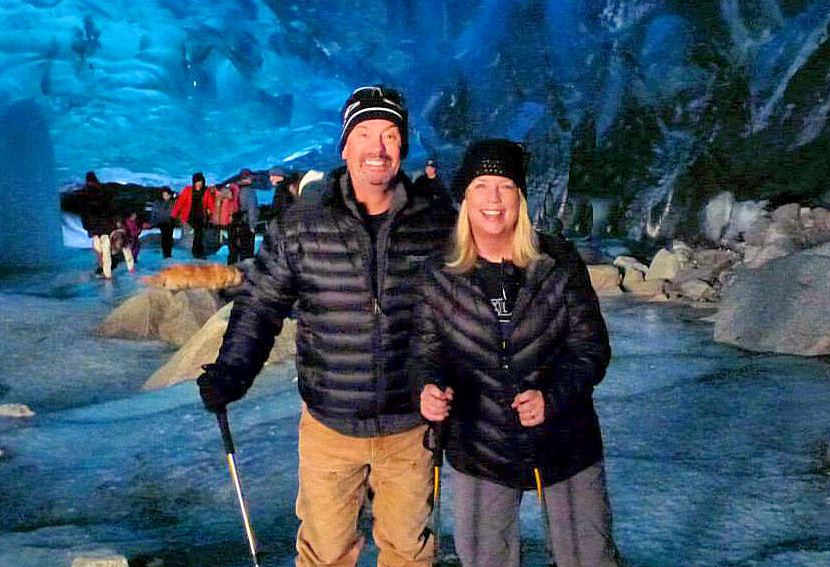 Lead Elder/Pastor, Mike Rydman – A native of Santa Barbara, California, and a graduate of both Seattle Pacific University and Western Seminary, Mike served churches in Tualatin OR, Grass Valley CA, Encinitas CA and Everett WA before founding Soteria Church (now Port Gardner Community Church) in 2005.
Prior experience also includes telecommunications and airport advertising sales for most of the 1990's. Relocated to Juneau Alaska early 2012, Mike leads Radiant Church Juneau in teaching and vision while also contributing to the development of the Plant Alaska church-planting network. Mike also stays busy as a substitute teacher at Thunder Mountain High School.
An avid sea kayaker, boater, and a rabid soccer fan; married to Deb, and Dad to Steve (Sarah) and Kaycie (Ben), and now the proud "gramps" to Harrison Rydman.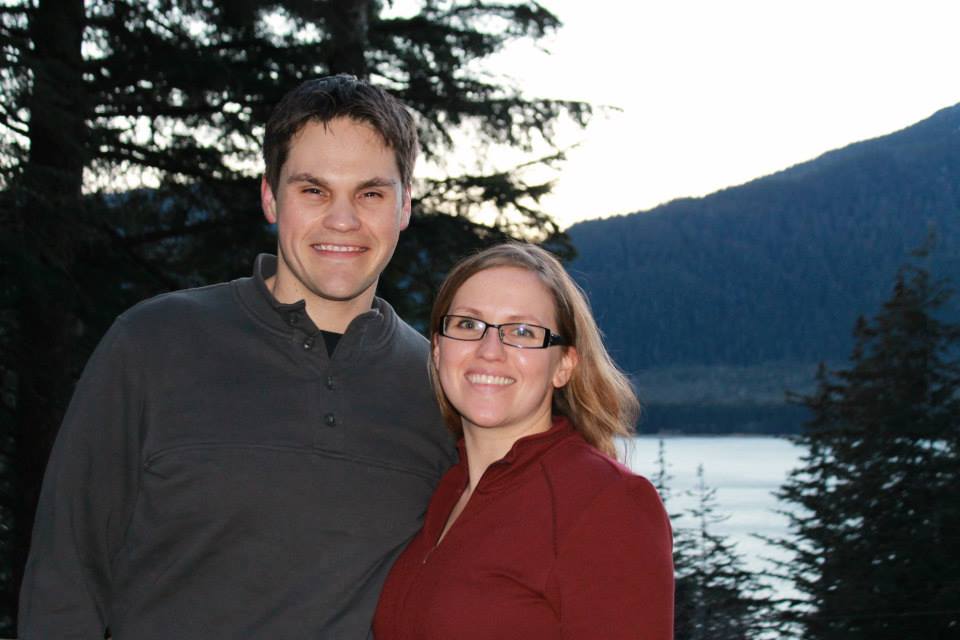 Elder/Pastor, David Ogilbee – Born in Nevada, David grew up in Turlock, in the central valley of California. While raised in a Christian home, David truly came to be in relationship with God after meeting his wife Abbie in Physical Therapy school and attending church together.  After which, scholarship and job opportunities (but in reality God's hand) brought the Ogilbees to Juneau where they quickly became involved with Radiant Church.
David was a business major for his undergrad studies, however disliked the tediousness of cubicle work and pursued a doctoral degree in physical therapy.  He is currently a Physical Therapist working at South East Alaska Regional Health Consortium (SEARHC) with the Alaska Native community.  He enjoys an obsession with archery and bow hunting, physical fitness, as well as playing with his sons Sheppard and Broden.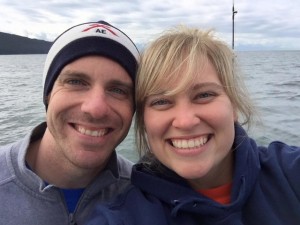 Elder/Pastor, David Levin – David and his wife, Shelley were born and raised in Raleigh, North Carolina.  He attended NC State University, and received a degree in meteorology in 2004.   After college, he worked for several years as a math teacher and basketball coach in addition to strength and conditioning for high school students. He and Shelley got married in 2007 and worked together with children and youth at New Life Camp in Raleigh for several years.   In 2012, David received a job offer to work as a marine forecaster in Norman, Oklahoma.  After working in Norman for almost 3 years, he was hired by the National Weather Service in Juneau in May 2015 and the Levin's Alaska adventure started.
Seeing God work in bringing them closer to Himself through each move, David and Shelley both feel that the move to Juneau was not random chance.  They continue to pray for the city of Juneau and look for ways to engage their friends and neighbors with the gospel.
David enjoys hanging out and spending time with his wife and their new friends in Juneau.  He and Shelley are newbies to fishing and hunting but it's hard to live in Alaska without learning to love it.  David also plays basketball and enjoys watching sports, especially his NC State Wolfpack.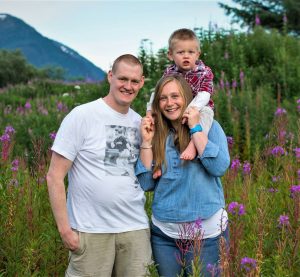 Elder/Pastor, Paul Stephens – Paul was born and raised in Juneau; he grew up in a broken home where he had almost no exposure to the person of Jesus or the Gospel until age 18. He was born again after a couple of coworkers, now friends, witnessed to him over the course of several months. God completely transformed his life and gave him the desire to go to Bible college in California. After a few semesters he chose to move to Kauai, HI to help start a new extension campus where he would eventually meet his bride. There he interned as a youth pastor and finished his associates in theology.
Hannah was raised in Northern CA in a Christian home and came to faith at age 13 after receiving a gospel presentation at a bible camp and it "clicked." Her family moved to Hawaii around that time, and started going to a Bible teaching church where she learned to love God's Word. She met Paul in 2008 while he was interning at her church, the two worked together and became good friends. The two dated long distance and then married in 2011. They now have the privilege of raising their son Oliver. Paul works as a refrigeration technician and Hannah stays at home with Oliver. Paul enjoys hunting and fishing when he can make time. They both enjoy getting outside as much as possible! Hannah loves to sing, cook, draw, create, and enjoys working out at Pavitts. Paul and Hannah are both passionate about God's Word, developing community, raising their son to know Jesus and living on mission in the unique landscape of Juneau.